St. John's School is sought after by families for its highly rigorous academic program and competitive environment, which generally fosters positive peer pressure among students. St. John's pushes its students to be ambitious and to be leaders in all fields. St. John's students consistently demonstrate that they are a cut above the rest with test scores.
Fast Facts
| School Type | Independent, Co-Ed | Grades Served | K-12 |
| --- | --- | --- | --- |
| Religious Affiliation | None | Enrollment | 1389 |
| Uniforms | K-8 | Grades 9-12 | 662 |
| Date Founded | 1946 | Grades 6-8 | 364 |
| Endowment | $79 Million | Grades K-5 | 363 |
| Student / Teacher Ratio | 7.4 | Head of School | Dr. Mark Desjardins |
| Minority Enrollment | 35% | Admissions Director | Ms. Courtney Burger |
| | | Website | http://www.sjs.org |
| | | Phone | 713-850-0222 |
| Academic Tracks | On-Track, Honors, AP | Sports Programs | 14 |
| --- | --- | --- | --- |
| AP or IB Courses | 19 AP | Sports League | Southwest Preparatory Conference |
| Languages | Chinese, French, Greek, Latin, Spanish | | |
| Calendar | Trimester | | |
| First Bell | 8:30 AM (Upper School) | | |
| Last Bell | 3:35 PM | | |
| Grade 12 Enrollment | 141 | AP / IB Participation | 98% |
| --- | --- | --- | --- |
| National Merit Semifinalists | 44 / 31% | % of Scores 4 or Above | 90.7% |
| SAT Middle 50% | 1455 | % of Scores 3 or Above | 99.5% |
| ACT Middle 50% | 33 | | |
[fusion_events cat_slug="st-johns-school" past_events="no"
number_posts="9″ columns="3″ column_spacing="10″
picture_size="auto" padding_top="" padding_right=""
padding_bottom="" padding_left="" content_length=""
excerpt_length="" strip_html="" pagination="no"
hide_on_mobile="small-visibility,medium-visibility,large-visibility"
class="" id=""][/fusion_events]
| Prime Entry Points | K, 1, 6, 9 | Tuition 9-12 | $29,130 |
| --- | --- | --- | --- |
| | | Tuition 6-8 | $27,495 |
| | | Tuition K-5 | $24,295 |
| | | Financial Aid Students | 14.5% |
St. John's School in Detail
St. John's School is widely regarded as one of the, if-not-the most prestigious private school in Houston, and this prestige is well founded. The school has a solid reputation for academic rigor, which is exemplified by its particularly advanced offerings in advanced math and science.
Its graduating seniors generally boast the most impressive standardized test scores in the city; about one-third of the graduating class (33x the national norm) regularly scores in the top 1% on the PSAT standardized test and receives recognition as National Merit Semi-Finalists.
While outsiders might chalk up these impressive stats to the school's relative wealth, about 14% of enrolled students receive an average of $22,000 in annual financial aid, and 35% of the student body self-identifies as a minority.
St. John's School was founded in 1946 by community members in coordination with the Episcopal Church of St. John the Divine.  A former Assistant Dean of Students at the University of Chicago, Alan Lake Chidsey, served as the school's first headmaster and he welcomed 344 students to the school in its inaugural year.
St. John's School is no longer formally affiliated with the church.  Today, the school educates over 1300 PreK-12th grade students on its 41-acre campus in the heart of River Oaks.
Originally a joint effort with the Episcopal Church of St. John's the Divine, St. John's is no longer religiously affiliated.  The chapel on campus is host to a broad range of multicultural services in addition to non-denominational Judeo-Christian services.
St. John's 41-acre campus is located at the intersection of Westheimer and Buffalo Speedway in the Upper Kirby district, at the edge of Houston's prestigious and exceptionally affluent River Oaks community and across the street from HISD's Lamar High School.
The school is divided into three campuses along Westheimer and Buffalo Speedway; the upper and middle schools are on the north side of Westheimer, while the lower school is on the south side, a new, under-development campus is in the southwest.  Two tunnels under the road provide a traffic-free connection between the north and south parts of the campus.  Athletic facilities include a track and field, another multipurpose field, and a soccer/ baseball field.
The school acquired an approximately 13-acre parcel of land in 2013 immediately to the west of its South Campus at the corner of Westheimer and Buffalo Speedway. While no under-street tunnels currently connect to the new campus, the school is implementing a HAWK pedestrian signal crossing at Buffalo Speedway. New construction on the site includes:
Temporary administrative buildings, which enables new Upper School classrooms on the north campus
Parking garage shared with St. Luke's United Methodist Church
Athletic fields
While much of the traditionally-styled buildings lacks the sleek glamour of newer schools, St. John's has ambitious long-term construction goals as well. These plans include a new stand-alone arts center, stand-alone upper school athletics center, and entirely new Middle and Lower School buildings.
The admissions process to St. John's is very competitive.
Prime entry years are kindergarten, 1st, 6th, and 9th grades; entry outside of these years is on an extremely limited space-available basis. Historically, only about 20% of applicants are offered admission. Admissions criteria include:
community affiliation
gender and diversity
academic capability
exceptional talents in art and/or athletics
character and leadership
family fit with school
Significant admissions preference is accorded to community members and those who have some sort of affiliation with the school—alumni, siblings, faculty members, etc.
For the ISEE for grades 6 and 9, we recommend that applicants target a stanine of 7 or better in all test sections. We have consistently seen a preference for strong testers, which coincides with St. John's lead with National Merit Semifinalists. However, as with all private schools, the ISEE is but one weight measured when evaluating candidates.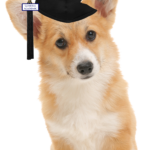 General Academic has more than 16 years of experience helping thousands of students prepare for the ISEE. Inquire about private tutoring or register for ISEE prep courses starting December 21st at our Rice Village Study Lounge.
Kindergarten
At kindergarten, there are typically 42 openings, and historically nearly 75% of these openings have been taken by legacy children. Kindergarten students must be 5 years old by September 1st but not older than 6 on June 1st of their application year. Only 175 candidates are allowed to apply for kindergarten. Preference is given to families affiliated with the school followed by chronological order of application date. Applying students are individually administered IQ tests and are also assessed in a group setting for school readiness skills.
1st Grade
Approximately 22 spaces are made available for first grade. Applicants should be six years old by September 1st but no older than 7 on June 1st. The evaluation process includes a teacher recommendation, testers' evaluations, IQ test, ISEE, and writing sample. Legacy students historically account for 40% of the first grade openings.
6th Grade
The next prime entry point is sixth grade, when approximately 50 spots are offered. Admissions criteria include teacher recommendations in math and English, mid-year report cards, test results from the OSLAT and ISEE, and an interview. Legacy students historically account for about 30% of sixth grade openings.
9th Grade
Ninth grade is the last prime entry point for St. John's, with approximately 25 spaces offered. Application criteria include math and English teacher recommendations, mid-year report cards, OLSAT and ISEE test results, an essay, and an interview. Legacy students historically account for 40% of ninth grade openings.
The curriculum in kindergarten through third grade is self-contained, meaning that students stay in one room while the same group of teachers covers all of the subjects in the curriculum.  Language arts, history, and math are taught by subject specialists from the fourth grade onward.  Art, computer, library, music, physical education, science, and Spanish are always taught by specialists regardless of grade.
In the middle school, each subject is taught only by specialized teachers.  Middle school students participate in weekly enrichment courses, including newspaper, student government, music, and sports.   All students must also participate in daily physical education.
In the upper school, honors and advanced classes in math and English are generally offered beginning in eleventh grade, including 19 Advanced Placement (AP) courses.  The school is notable for offering particularly advanced options in math and science including linear algebra, partial differential equations, differential equations, multivariable calculus, and organic chemistry
Juniors and seniors have access to a wide array of elective classes. Juniors and seniors may also participate in independent and directed study programs wherein they are able to create their own curriculums.  A pass/fail option is offered for elective classes.
As part of St. John's "Experiential Education," philosophy, students in grades 5 through 9 hit the outdoors including a "Great Western Adventure" in southern Utah in 2016 for 7th graders and a trip to Big Bend National Park for 8th graders in 2017.
The school requires 17.5 academic credits to earn a diploma; two semesters are equal to one credit. The distribution requirements are as follows: English (4), math (3), science (2), foreign language (3), fine arts (1), and electives (1.5).
No information concerning St. John's School's accommodations for students with special needs is available at this time.
Students at every grade level study a foreign language beginning with compulsory Spanish in kindergarten. By 12th grade, the school offers study in Chinese, French, Ancient Greek, Latin, and Spanish.
All kindergarten and Lower School students (k-5) learn Spanish.
In Middle School beginning at the sixth grade, French and Latin join Spanish as world language options.
In the Upper School beginning at the ninth grade, Mandarin Chinese joins French, Latin, and Spanish and are offered up through the Advanced Placement level. Ancient Greek is a 1-year elective, which is only available to students once they have completed four years of study of another language.
St. John's requires that a graduating student be proficient through level IV of a world language. Students may start their language study before ninth grade and may also test out of earlier levels.
Visual art and music are integral parts of the lower school curriculum. Fine arts offerings become more diversified beginning in sixth grade, when all students must take one quarter each of theatre, dance, music, and art. A full year band class becomes an option in seventh grade. The choices continue to expand in eighth grade and upper school.
Only one credit of art is required for high school graduation from St. John's; however, there are a wide variety of options for students to fulfill that credit, including classes in photography, architecture, music theory, theatre, and even the history of rock and roll.
Additionally, St. John's has a Performing Ensembles Department which offers Handbell, Jazz Band, String, Wind, Choir, and Dance Caprice.
A recently-constructed fine arts center with a 120-seat studio theatre and a 650-seat main theatre serve as the performance venue.
St. John's students begin visiting the computer lab in Kindergarten.  Specialized computer classes start in the second grade and continue through middle school.  Computer science becomes an in the upper school, with three different courses offered.  Wireless internet is available throughout the school's campus.  Students are not required to bring their own laptops to school.
Students may participate in student government in the middle and upper school divisions.  Other extracurricular institutions include the upper school's monthly newspaper, The Review, and the upper school's annual magazine.
Students can form virtually club they want, provided it meets with the approval of the Dean of Students.  Clubs are numerous and as diverse as the student body, from Model UN to Quiz Bowl to Spanish Club, along with many more.
The school fields teams in fourteen sports: baseball, basketball, cross-country, field hockey, football, golf, lacrosse, soccer, swimming, softball, tennis, track, volleyball, and wrestling.  St. John's is a member of the Southwest Preparatory Conference.
Parents are encouraged to take part in the Parents' Council and 'Brown Bag' forums. These forums promote dialogue between parents and school leadership concerning school programs, policies and procedures, as well as addressing parents' concerns.
St. John's School Q&A
Ask your questions about St. John's School here.
[dwqa-list-questions category="st-johns-school"]