The Kinkaid School is a top choice for families due to its rigorous academics, competitive athletics program, and solid fine arts options. Kinkaid fosters a competitive environment that encourages students to push their academic limits and seek out leadership roles.
Fast Facts
| School Type | Independent, Co-Ed | Grades Served | PreK-12 |
| --- | --- | --- | --- |
| Religious Affiliation | None | Enrollment | 1423 |
| Uniforms | Lower & Middle | Grade 12 | 141 |
| Date Founded | 1906 | Grade 11 | 140 |
| Endowment | $97 Million | Grade 10 | 150 |
| Student / Teacher Ratio | 7.16 | Grade 9 | 157 |
| Minority Enrollment | 21% | Grade 8 | 119 |
| Head of School | Andrew Martire | Grade 7 | 115 |
| Admissions Director | Iris Bonet | Grade 6 | 120 |
| Website | www.Kinkaid.org | Grade 5 | 73 |
| Phone | 713-782-1640 | Grade 4 | 72 |
| | | Grade 3 | 72 |
| | | Grade 2 | 72 |
| | | Grade 1 | 72 |
| | | Kindergarten | 72 |
| | | PreK | 48 |
| Academic Tracks | On-Track, Honors, AP | Sports Programs | 15 |
| --- | --- | --- | --- |
| AP or IB Courses | 17 AP | Sports League | Southwest Preparatory Conference |
| Languages | Chinese, French, Latin, Spanish | | |
| Calendar | Semester | | |
| First Bell | 8:00 AM | | |
| Last Bell | 3:00 PM | | |
| Grade 12 Enrollment | 150 | AP / IB Participation | N/A |
| --- | --- | --- | --- |
| National Merit Semifinalists | 7 / 10% | % of Scores 4 or Above | 72% |
| SAT Middle 50% | 1333 | % of Scores 3 or Above | 91% |
| ACT Middle 50% | 31 | | |
| Prime Entry Points | PreK, K, 6, 9 | Tuition 9-12 | $29,355 |
| --- | --- | --- | --- |
| | | Tuition 6-8 | $28,195 |
| | | Tuition PreK-5 | $24,190 |
| | | Financial Aid Students | N/A |
The Kinkaid School in Detail
Founded in 1906, The Kinkaid School purports to be the "oldest independent coeducational school in Houston."  A public school teacher, Margaret Hunter Kinkaid founded the school when she learned that married women were not allowed to be teachers in her school district.  Since its inception, Kinkaid has been based out of three physical locations—Ms. Kinkaid's home; Richmond and Graustark in Montrose; and its current location in Piney Point Village in the Memorial area of Houston.  Today, Kinkaid educates more than 1300 students each year, from prekindergarten through 12th grade.
Kinkaid is a non-sectarian school, and as such, it equally welcomes students and families of all faiths and those with no professed faith.  However, the school is careful to express its recognition of the importance of faith in its students' lives.  Kinkaid's Policy on Religious Expression allows students to practice their religious traditions before and after school hours and during free time; to use school facilities for religious purposes with the Headmaster's permission; and to invoke certain religious rituals, such as readings and homilies, during school events when appropriate.
Kinkaid's 65-acre campus is located in the city of Piney Point Village, a small enclave of Houston's Memorial area.  It is fairly equidistant between Beltway 8, Loop 610, I-10, and the Westpark Tollway.  The campus features a densely wooded entrance and is surrounded by an affluent residential neighborhood of single-family homes.
In the 90's, Kinkaid embarked on a major construction campaign in which about half of the school's 363,000 square feet was constructed or rebuilt.  Highlights of this campaign included a brand new lower school, additions to the middle and upper schools, a new auditorium, and a new cafeteria. Kinkaid's athletic facilities include three gymnasiums, a baseball field, a softball field, batting cages, a fitness/ weight room, a 1550-seat stadium, and four tennis courts.
The Kinkaid admissions process generally requires standardized test scores, group testing/ interviews, recommendations (for most grades), and transcripts (if applicable).
PreK students must be 4 years old by July 1st of their application year.  The WPPSI standardized test is required for applicants to grades PreK-1, and the WISC is required for applicants to grades 2-4. Applicants to grades PreK-4 are invited to group testing sessions wherein students will interact with teachers. Requirements for grades 5-12 are the same except that the standardized test used is the ISEE and an interview replaces group testing.
For the ISEE for grades 6 and 9, we recommend that applicants target a stanine of 7 or better in all test sections. We have consistently seen a preference for strong testers, but Kinkaid gives equal weight to an applicant's other talents that mesh well with its student environment.
Prime entry points, where more admissions slots are available, are pre-kindergarten, kindergarten, grade 6, and grade 9.  Preference, but not automatic admission, is given to alumni and families with children already enrolled.
The deadline to apply is in September for PreK-K and December for all other grades.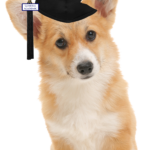 General Academic has more than 16 years of experience helping thousands of students prepare for the ISEE. Inquire about private tutoring or register for ISEE prep courses starting December 21st at our Rice Village Study Lounge.
The lower school curriculum is self-contained, meaning that students stay in one room while the same group of teachers covers all of the subjects in the curriculum.  The middle and upper Schools are departmentalized.  To facilitate the transition from the lower to the middle School, Kinkaid offers a compulsory study skills course.  Accelerated curriculum courses are offered from the seventh grade onward.  The Upper School offers three track – On-Track, Honors, and AP. Course offerings include 15 classes from the College Board's Advanced Placement (AP) curriculum.  In English, history, and social studies, accelerated options are exclusively AP courses, while in mathematics and science, both Honors and AP courses are offered.
The school requires 16 credit hours to graduate; one credit is equivalent to one year of study. The distribution requirements are as follows: English (4), math (3), social studies (3), science (3), foreign language (2), fine arts (1), and computer studies (general proficiency).
Kinkaid offers support for students with learning differences documented by licensed psychologist.  In general, the school provides the most support for elementary and middle school students, strongly pushing to make upper school students more independent.  However, regardless of age, qualified students have access to the school's Learning Specialist and receive the benefits of a support plan including strategies and techniques.
While there is no formal language instruction in the lower school, an outside contractor provides optional instruction in Mandarin Chinese after school for lower school students. Foreign language instruction is incorporated into the curriculum from the sixth grade onward, beginning with French and Spanish. Upper school students must complete at least two years of a foreign language to graduate.
Instruction in four languages is offered in the upper school. French, Spanish, and Latin are offered through level 5, and Mandarin Chinese is offered through level 4.  Preparation for the AP exam is offered for Latin, French, and Spanish.
In the lower school, music is tightly integrated into the overall curriculum, and students also study the visual arts for one hour per week.  In grades 5-6, students rotate through band, orchestra, choir, and visual art.  In 7th grade, students meet every other day for speech and debate and are also required to take a music elective and one additional art course.  8th grade students may also choose to take creative writing as an elective.
Upper school students must complete at least one year of a fine art elective in order to graduate.  Some notable options include acting, architecture, filmmaking, photography, and yearbook.  Speech and debate is included in the art requirement at Kinkaid.  Kinkaid also has an upper school band and orchestra which often travel both inside and outside the country for competitions and performances.
Kinkaid has over 130 computers, mostly Macs, in classrooms and mobile and desktop labs.  Students are not required to bring laptops to class. In the kindergarten, iPads are used for instructional activities.  The school utilizes an intranet powered by Moodle.
Middle school students use iMovie to create "Life Stories," and upper school students learn how to program for the iPhone.  Graduation from the upper school is contingent on the successful completion of Kinkaid's technology requirement.  Students fulfill the requirement either by successfully completing a computer course or by completing an independent project.
Lower school and middle school students may participate in student government activities.  The upper school government includes a mix of elected students and faculty.
There is a literary magazine for the middle school and a yearbook for the middle and upper schools.  Students in the upper school may also participate in the school's newspaper.
Students are not required to participate in athletics at Kinkaid, but the school reports that 100% of Middle School students and 80% of Upper School students usually participate in at least one sport.
The school fields more than fifty teams across fifteen sports: baseball, basketball, cheerleading, cross-country, field hockey, football, golf, lacrosse, soccer, swimming, softball, tennis, track, volleyball, and wrestling.  Kinkaid is a member of the Southwest Preparatory Conference.
Through the Parents' Association, parents at Kinkaid can serve on committees, raise funds, host events like Book Fair and Field Day, sponsor internships, and help with service projects. Parents can also participate in the Booster Club, which supports both fine arts and athletics.
Ask your questions about Kinkaid School here.
[dwqa-list-questions category="kinkaid-school"]