Annunciation Orthodox School
Annunciation Orthodox School (AOS) is one of the premier middle schools in central Houston. Founded in 1970, it is respected for its advanced academic programs and adherence to traditional structure. Its location near the Museum District is good. However, non-Catholic families may be turned off by its close affiliation with the Catholic church and relative traditionalism. At middle school, applicants need to have strong ISEE scores and grades to gain admittance.
Fast Facts
| School Type | Religious | Grades Served | PreK3-8 |
| --- | --- | --- | --- |
| Religious Affiliation | Eastern Orthodox | Enrollment | 684 |
| Uniforms | Yes | PreK | 84 |
| Date Founded | 1970 | Kindergarten | 60 |
| Endowment | N/A | Grade 1 | 58 |
| Student / Teacher Ratio | 18.01 | Grade 2 | 60 |
| Minority Enrollment | 35% | Grade 3 | 61 |
| Head of School | Sam Fragomeni | Grade 4 | 73 |
| Admissions Director | Robert Wise | Grade 5 | 70 |
| Website | www.AOSHouston.org | Grade 6 | 78 |
| Phone | 713-470-5600 | Grade 7 | 74 |
| | | Grade 8 | 66 |
| Academic Tracks | Honors, Pre-AP | Sports Programs | 13 |
| --- | --- | --- | --- |
| AP or IB Courses | N/A | Sports League | N/A |
| Languages | Spanish, Greek | | |
| First Bell | 8:00 am | | |
| Last Bell | 3:20 pm | | |
| Prime Entry Points | PreK, K, 5 | Tuition 6-8 | $25,190 |
| --- | --- | --- | --- |
| | | Tuition K-5 | $22,190 |
Annunciation Orthodox School in Detail
Annunciation Orthodox School ("AOS") began in 1970 as a ministry of Annunciation Greek Orthodox Cathedral.  Annunciation Orthodox School is situated near Houston's Museum District, Medical Center, University of St. Thomas, Rice University, the Houston Zoo, and Downtown.
Annunciation Orthodox School is committed to:
High standards for academic achievement,
A school culture that allows the whole child to develop and enjoy emotional health and well being,
Spiritual and moral guidance from an Orthodox Christian perspective that focuses on values and instills a feeling of joy, respect, and confidence,
Professional and competent business operations,
Contributing to the social, cultural, and economic well-being of the Houston community, and
Promoting physical health and education, athletics, and the values of good sportsmanship and team spirit at all levels.
Annunciation Orthodox School bases its program on the Greek Orthodox Christian faith. AOS incorporates this faith's 2,000-year-old traditions and history into its curriculum through weekly religion courses and chapel services.
Middle school students are required to attend AGAPE and participate in the Chapel Buddy Program. AGAPE is an assembly held each week on Monday, Tuesday, and Friday which includes 5-minute speeches given by seventh and eighth grade students (every student must give one speech each year). The Chapel Buddy Program pairs a seventh grader with a kindergartner in an interactive relationship that extends into eighth grade. The buddy pairs attend chapel and participate in a number of activities together.
AOS respects diverse cultures and religious backgrounds in its students and faculty and encourages its students to do the same.
AOS is located near the corner of Montrose and West Alabama, just across from St. Thomas University. The school's campus features a running track, an athletic field, an activity center, and a 64,000 square foot academic building; together, these cover two city blocks. The neighborhood surrounding the campus of AOS includes the Menil Collection and the Rothko Chapel.
The application process includes:
the online application
a student photo
a copy of the student's transcript (for applicants to grades 1-8)
teacher recommendation forms (for applicants to grades K-8)
standardized test scores
a group assessment/test
Students entering the Delphi Class (age 3), prekindergarten (age 4), and kindergarten (age 5) must be of age by July 15th, while students entering first grade must be 6 years of age by September 1st, and they are required to have completed a year in a full-day kindergarten program.
With the exception of the Delphi Class and prekindergarten students, all applicants must have teacher recommendation forms completed and sent to the school by the student's current teacher.
Students entering kindergarten or first grade must complete the WPPSI, while students entering grades two through four must complete the ISEE, which is administered on campus, and the WISC.
Students entering grades five through eight must complete the ISEE, which can be taken on campus or at an approved ISEE testing site, and the OLSAT. Middle school applicants with a grade of "C" or below in mathematics or English/language arts must also complete the WISC. Students entering grades five through eight must also be interviewed by AOS and visit the school for half a day with a shadow host.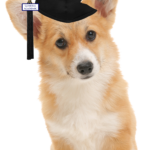 General Academic has more than 16 years of experience helping thousands of students prepare for the ISEE. Inquire about private tutoring or register for ISEE prep courses starting December 21st at our Rice Village Study Lounge.
AOS provides an advanced academic track and Pre-AP courses that are designed to be intensive and challenging. The lower school develops students' capabilities in art, creative writing, computer skills, Greek (language and history), social studies, language arts, religion, math, and study skills. The middle school further challenges students in these same subjects while introducing Spanish, science, digital photography, and drama.
On-Track courses are not available at AOS; only Honors and Pre-AP courses are offered. AOS provides a detailed map of their curriculum on their website (under Academics), entitled Atlas: AOS Curriculum.
No information concerning AOS's accommodations for students with special needs is available at this time.
AOS introduces students to foreign languages through the culture and history of ancient Greece and of Hispanic peoples. Students interact with the breadth of Greek mythology and learn the stories of the Greek pantheon. In Spanish, students study the influence of Hispanic culture in North and South America.
AOS incorporates enrichment courses into its curriculum that allow students to explore self-expression through art, digital photography, music, and drama. Students demonstrate their artistic talents at the end of each academic year in AOS's Night of the Arts celebration. Art projects are put on display for the AOS community to view, and students demonstrate their musical abilities in performances.
As part of the curriculum, students at AOS are introduced to computers as early as preschool. Computers are presented as a means to an educational end rather than an end in themselves.
The curriculum takes a spiral approach to the most commonly used personal computer applications: word processing, presentation, databases, and spreadsheets. Additional topics, such as simple programming and ethical use, are also addressed. Specific software features and terminology are introduced and expanded upon over time.
In music, students can participate in the Lower or Middle School Chorus, Chamber Choir, and the Orffestra (a small percussion group which uses Orff instruments).  In drama, students can participate in plays, such as the 2011 performance of Meredith Wilson's "The Music Man."
AOS publishes its own student-led literary magazine called Caught in the Pages, which features art and writing from students (grades 2-8) and faculty as well as award-winning pieces.  AOS also highlights the importance of community service and provides students with access to numerous service programs.
AOS features two co-ed sports programs as well as five programs for boys and six programs for girls. Boys and girls can participate in track & field (spring) and cross country (fall). Girls can participate in field hockey and volleyball in the fall, basketball and soccer in the winter, and lacrosse and softball in the spring. Boys can participate in football and volleyball in the fall, basketball and soccer in the winter, and lacrosse in the spring.
Track & field and cross country are introduced in sixth grade, while all other sports programs are introduced in seventh grade.
Parents can join the AOS Parent-Teacher Club (PTC) and the Dads Club to become more involved at AOS.
PTC is the school's flagship parent involvement organization. Consisting of parent representatives from each grade as well as elected officers, PTC facilitates numerous events and activities such as awards ceremonies, teacher appreciation prizes, and parent education activities. Its major fundraisers include an annual gala, a book fair, and a spaghetti supper.
The Dads Club meets for breakfast a handful of times each year to discuss topics such as school finances, athletics, and general parenting issues. Its major fundraiser is an annual golf tournament. The Dads Club also organizes general social events such as a BBQ Cook-off and viewings of athletic events like March Madness.
Q&A With Annunciation Orthodox School
Ask your questions about Annunciation Orthodox School here.
[dwqa-list-questions category="annunciation-orthodox-school"]