The Tenney School is meant for students whose talents clash with the traditional school schedule and format. Students meet one-on-one with their teachers, which gives them the education they need while allocating more time to their talents, such as athletics.
Fast Facts
School Type
Independent
Coed
Grades Served
6th-12
Religious Affiliation
N/A
Enrollment
52
Uniforms
Dress Code
Grade 12
11
Date Founded
1973
Grade 11
13
Endowment
N/A
Grade 10
6
Student / Teacher Ratio
2.00
Grade 9
7
Minority Enrollment
75%
Grade 8
5
Head of School
Mike Tenney
Grade 7
7
Admissions Director
Shawna Brahier
Grade 6
3
Website
https://www.tenneyschool.com/
Phone
(713) 783-6990

| | | | |
| --- | --- | --- | --- |
| Academic Tracks | AP; Honors | Sports Programs | N/A |
| AP or IB Courses | 5 | Sports League | N/A |
| Languages | French, Spanish | | |
| Calendar | Semester | | |
| First Bell | 9:00 am | | |
| Last Bell | 2:00 pm | | |
| | | | |
| --- | --- | --- | --- |
| Grade 12 Enrollment | 11 | AP / IB Participation | 32% |
| National Merit Semifinalists | N/A | IB Diploma 5 Year Average Score | N/A |
| SAT Middle 50% | N/A | | |
| ACT Middle 50% | N/A | | |
| | | | |
| --- | --- | --- | --- |
| Prime Entry Points | 6, 9 | Tuition 9-12 | $30,360 |
| | | Tuition 6-8 | $30,360 |
| | | Financial Aid Students | N/A |
The Tenney School in Detail
In 1973, George and Judy Tenney founded The Tenney School, which uses a one-to-one teaching method. Each student meets with one teacher for each of the following core subjects: math, science, English and social studies. The Tenneys believe that this one-on-one format "allows each student to achieve his or her greatest academic potential." The students meet in small groups for other subjects and electives. The school day is five hours long, leaving time for students to focus on their other talents, such as arts and athletics, after school. George and Judy Tenney retired in 2010, leaving their son, Michael, to head the school.
The Tenney School has no religious affiliation.
The Tenney School had been located in an office building owned by the Tenneys, but in 2013, it moved to a nearby campus which includes a lunchroom and assembly room. The new facility is built to accommodate more students and will allow the school to double its enrollment over time. It is located on South Gessner in West Houston, inside the Sam Houston Tollway.
A Tenney School student falls into one of the following categories: advanced students; elite athletes, artists, etc; English language learners; or students with "unique learning styles." The school is very selective, as it has approximately 60 slots for grades 6 – 12. According to the school, the admissions process is very personalized "due to the small number of openings."
The application process consists of a written application, a school visit, and an interview.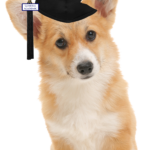 General Academic has more than 16 years of experience helping thousands of students prepare for the ISEE. Inquire about private tutoring or register for ISEE prep courses starting December 21st at our Rice Village Study Lounge.
The Tenney School offers Honors, Standard, Modified and English Language Learner tracks. The school also offers AP courses in the following subjects: Calculus AB & BC, English III & IV, Environmental Science, and US History. AP courses are available to juniors and seniors only. Electives include P.E., Spanish, Art, Computer, and SAT Preparation.
Students can earn a Minimum, Recommended, or Distinguished Diploma. Students who receive either the Recommended or Distinguished Diplomas earn 26 credits: English (4), math (4), science (4), social studies (4), PE (1), foreign language (2-3), fine arts (1), speech (.5), and electives (4.5-5.5). The difference between these two diplomas is 2 foreign language credits for Recommended vs. 3 for Distinguished and 5.5 elective credits for Recommended vs. 4.5 for Distinguished. The Minimum Diploma is given to students who earn 22 credits, having fewer credits for math (3) and science (2) and no credits for foreign language. One credit is equivalent to one year of study.
The Tenney School has historically followed the graduation requirements outlined by the state, and the requirements outlined above reflect the state graduation requirements prior to the implementation of the Foundation Program. It is unclear at this time whether and to what extent Tenney will adopt the Foundation Program.
The Tenney School accommodates students with learning differences. The one-to-one teaching method is conducive to advanced students and those with learning differences. As the school advertises, "students with unique learning styles can learn in an environment geared toward their strength." English language learners are also accommodated by teachers who focus on reading and writing skills with them. Additionally, the school day is shorter than that of a typical school, at 5 hours long; therefore, students have more time after school to dedicate to their other talents.
The Tenney School offers Spanish and French. Students are not required to take foreign language, but they may choose to earn up to 3 foreign language credits, depending on the diploma program they are pursuing. The foreign language classes meet as small groups rather than one-to-one.
At The Tenney School, art class is offered as an elective. One fine arts credit is required for graduation.
Computers are available in every room, but students may also bring their own laptops. Cell phones are not allowed in the school.
Students at Tenney can join the Student Activities Committee (SAC) to plan school-wide events and produce the school newspaper, The Tenney Times. The SAC meets three times a week and includes a middle school representative as well as upper school members. Special events include Green Week in support of the environment, field trips to NASA and the Museum of Natural Science, and special days like Twin Day and College Shirt Day. Given the shorter school day which includes study hall time to complete homework, students generally participate in their own extracurricular activities outside of school. Flexibility in class scheduling is offered for students with special circumstances, such as athletes and performance artists whose schedules do not align with a regular school day.
The Tenney School does not have any interscholastic athletic programs.
Tenney offers Parents' Night in the fall.
Q&A With the The Tenney School
Ask your questions about the The Tenney School here.
[dwqa-list-questions category="tenney-school"]