Marine Military Academy is a private, college-preparatory boarding school for young men in grades 7-12 with an optional post-graduate year.   The school was founded in 1965.  The academy is situated on the site of the former Harlingen Army Airfield.  Marine Military Academy is globally recognized as a premier college-preparatory school for adolescent men on course to achieve their post-secondary education and career goals.
Fast Facts
| | | | |
| --- | --- | --- | --- |
| School Type | Military, Boys, | Grades Served | 7-12 |
| Religious Affiliation | N/A | Enrollment | 267 |
| Uniforms | Yes | Grade 12 | 62 |
| Date Founded | 1965 | Grade 11 | 48 |
| Endowment | N/A | Grade 10 | 61 |
| Student / Teacher Ratio | 11.50 | Grade 9 | 59 |
| Minority Enrollment | 80% | Grade 8 | 37 |
| Head of School | Glenn Hill | Grade 7 | N/A |
| Admissions Director | Robert Grider | | |
| Website | http://www.mma-tx.org/ | | |
| Phone | 956-423-6006 | | |
| | | | |
| --- | --- | --- | --- |
| Academic Tracks | AP, Honors | Sports Programs | 12 |
| AP or IB Courses | 6 | Sports League | N/A |
| Languages | Spanish, Chinese | | |
| Calendar | Semester | | |
| First Bell | 6:10 am | | |
| Last Bell | 3:35 pm | | |
| | | | |
| --- | --- | --- | --- |
| Grade 12 Enrollment | 62 | AP / IB Participation | 80% |
| National Merit Semifinalists | N/A | IB Diploma 5 Year Average Score | N/A |
| SAT Middle 50% | N/A | | |
| ACT Middle 50% | N/A | | |
| | | | |
| --- | --- | --- | --- |
| Prime Entry Points | 8 | Tuition 7-12 | $41,000 |
| | | Financial Aid Students | 40% |
Marine Military Academy in Detail
Marine Military Academy is an all-boys college preparatory boarding school in Harlingen. It is located on what had been the Harlingen Air Force Base (previously Harlingen Army Air Field). The Iwo Jima Monument, dedicated in 1982, is located on the campus. The school's mission is to prepare young men for leadership by instilling them with "honor, courage, and commitment" and preparing them to succeed in college and in life.
Marine Military Academy has no religious affiliation and accepts students of all faiths. While religion is not incorporated into the curriculum, however, the school works with students to enable their spiritual development by providing on-campus and off-campus opportunities. The school staff includes a chaplain who leads a weekly nonsectarian Vespers service, and students also have the option to participate in weekly Bible studies and/or the Fellowship of Christian Athletes, which provides for additional Bible study. The chaplain additionally arranges transportation to off-campus worship services for Christian students of most mainstream denominations as well as Jewish and Muslim students. Student participation in off-campus worship services is not mandatory, but is determined by the wishes of the parents and the student.
Marine Military Academy is located on the former Harlingen Air Force Base in Harlingen, TX. Most buildings have been renovated or rebuilt since the former Air Force base closed down in the early 1960s.The expansive 142-acre campus includes 3 academic buildings, a parade ground, and student barracks, as well as a gym and athletic fields appropriate to the school's outdoor sports teams. The school also has its own football and track stadium.
The surrounding neighborhoods encompass both industrial and residential areas, as well as Valley International Airport, which occupies another part of the former base.
Students who wish to apply for admission to Marine Military Academy may do so online, through the application provided on the school's website. Paper applications, which are available for download on the school's website, are also accepted. The admissions process does not require students to take the ISEE or the HSPT. The only additional materials required beyond the application itself are a copy of the applicant's birth certificate, complete immunization records, a full academic transcript, a medical history and proof of medical insurance, and recommendation forms. Students must provide a recommendation from an English teacher, a math teacher, and their school's principal or guidance counselor. A campus visit is not required for admission, though all prospective students are encouraged to tour the campus before applying.
Prospective students are evaluated holistically; there is no minimum GPA. The ideal candidate for admission is a young man who will excel in the rigorous and structured environment of a military school.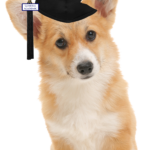 General Academic has more than 16 years of experience helping thousands of students prepare for the ISEE. Inquire about private tutoring or register for ISEE prep courses starting December 21st at our Rice Village Study Lounge.
Marine Military Academy offers honors, dual enrollment, and AP courses in addition to the standard track. There are 6 AP courses available in the humanities, science, and math, and there are 10 honors courses available in the humanities, science, math, and foreign languages. Some honors courses may be taken as early as a student's first year. While there is no formal minimum grade level for enrollment in AP classes, students typically do not take AP classes before the tenth grade.
Marine Military Academy also offers several classes which are outside of a standard high school curriculum and reflect the school's military focus. Elective options include courses in aerospace and marine science. The school also offers a range of technology-centered courses, including computer science, business computer programming, business computer applications, and business computer information systems. Additionally, as the academy is designed to prepare young men for college, students have the option to take an elective in SAT preparation.
In order to graduate from Marine Military Academy, students must earn 26 credits in the following distribution:
5.5 credits of electives to include military science
4 credits of English
4 credits of math
4 credits of social sciences
4 credits of science
2 credits of foreign language
1 credit of computer technology
0.5 credits of English composition
0.5 credits of speech, and
0.5 credits of health.
Marine Military Academy does not make accommodations for students with special needs.
Marine Military Academy does not make accommodations for students with special needs.
The following fine arts classes are offered at Marine Military Academy: art photography, band, and cinematography arts. The school's marching band performs at school and regional functions. There is no fine arts requirement for graduation, but these fine arts classes are available to fulfill the elective requirement for graduation.
Students may bring cell phones to Marine Military Academy if and only if they have a permission slip from their parents to do so. In order for such a permission slip to be accepted, the student and parents must agree to the Marine Military Academy Cellular Telephone Policy, which stipulates that phones will remain in the custody of the Drill Instructor on all weekdays and that students may not bring cell phones into the barracks unless given express permission by the Drill Instructor. Students may not bring laptops to Marine Military Academy. PC Computers are available for their use in the library computer labs and in the barracks, provided they follow the school's policies on acceptable use of technology.
Students are allotted time for extracurricular activities from 3:35PM to 5:30PM on weekdays. The school offers a number of extracurricular activities which are aligned with its military and leadership-building focus. Specifically military-based activities include marching band, drill team and color guard, and rifle team. Other activities include chess, climbing (off-campus), scuba diving (off-campus), Boy Scouts, CyberPatriot (a cybersecurity club), and the Fellowship of Christian Athletes. Students also have opportunities to perform community service through the National Honor Society, Key Club, and Rotary Interact.
Marine Military Academy offers the following athletic programs: baseball, basketball, boxing, cross country, cycling, football, jiu jitsu, soccer, swimming, tennis, track and field, and weightlifting. These sports practice during the afternoon time slot for extracurricular activities. Sports programs are available to students of all grade levels. Marine Military Academy does not belong to an athletic conference, but its teams regularly compete with local schools.
To stay involved in their student's education, parents may join the Marine Military Academy Parents Organization. Membership is limited to one parent or guardian per household and is contingent upon the payment of membership dues. The organization is a non-profit which organizes volunteers and raises financial support for student activities at Marine Military Academy. It meets at least three times annually. Through the organization, parents may volunteer to serve as "company parents" who will coordinate the activities of one of the school's companies of cadets.
Q&A With the Marine Military Academy
Ask your questions about the Marine Military Academy here.
[dwqa-list-questions category="marine-military-academy"]