Kolter Elementary School opened in 1960 and was named after Jennie Kolter, a teacher who lost her life protecting her students in a 1959 tragedy at Poe Elementary. Kolter is a Foreign Language Magnet School where children in grades K-5 study a foreign language and culture.
Fast Facts
| | | | |
| --- | --- | --- | --- |
| School Type | HISD Magnet, Coed | Grades Served | PreK-5 |
| Religious Affiliation | N/A | Enrollment | 660 |
| Uniforms | Yes | Grade 5 | 85 |
| Date Founded | 1960 | Grade 4 | 101 |
| Endowment | N/A | Grade 3 | 108 |
| Student / Teacher Ratio | 16.63 | Grade 2 | 112 |
| Minority Enrollment | 56% | Grade 1 | 118 |
| Head of School | Julianne Dickinson | Kindergarten | 112 |
| Admissions Director | Kathleen Crossett | PreK | 24 |
| Website | www.houstonisd.org/kolter | | |
| Phone | 713-726-3630 | | |
| | | | |
| --- | --- | --- | --- |
| Academic Tracks | GT | Sports Programs | N/A |
| AP or IB Courses | N/A | Sports League | N/A |
| Languages | French, Spanish, Chinese | | |
| Calendar | Semester | | |
| First Bell | 7:35 am | | |
| Last Bell | 3:00 pm | | |
| | | | |
| --- | --- | --- | --- |
| Prime Entry Points | K | Tuition | N/A |
Kolter Elementary School in Detail
Kolter Elementary School, founded in 1960, was named in honor of Jennie Kolter, a teacher who lost her life protecting her students in a 1959 tragedy at Poe Elementary. Kolter Elementary is now a magnet school for foreign language study – specifically, the study of Chinese, Spanish, or French. The school incorporates foreign language instruction alongside of and within the elementary core curriculum, and the culture of countries where the languages are spoken is also a major focus of the curriculum.
As a magnet school within HISD, Kolter Elementary has no religious affiliation. Students' religious convictions do not factor into admissions, and the curriculum does not include theological material. While there is no institutionalized prayer in the school, there is a daily minute of silence during which students may choose to pray. Additionally, absences due to religious holidays do not count against a student's record, though the student is still responsible for make-up work.
Since the original campus was flooded during Hurricane Harvey in August 2017, Kolter Elementary School has operated in the former Gordon Elementary School in Bellaire. A new building is currently under construction and scheduled to open its doors in 2020; the 93,000-square-foot school will have brightly lit, larger classrooms that will give teachers more flexibility to teach, a two-story atrium, and a learning commons (or library) that will be a center focus of the building.
Students who are zoned for Kolter Elementary do not need to fill out an application, but non-zoned students must apply through HISD's magnet application process. Students can apply to a total of five (5) Magnet Programs; applications may be submitted online or on paper, and additional materials can be sent to the school by mail.
HISD residents should apply during the Phase 1 application window, which lasts from late September until early December for the subsequent school year, and admitted students are notified by late March. Admission is based on the lottery system, and all eligible students have an equal chance of admission.
For kindergarten applicants, the additional materials consist of:
Proof of age 5 by September
Proof of HISD residency, and
A PreK progress report (if applicable).
For other applicants, the additional materials consist of:
Proof of HISD residency
The previous year's final report card, and
The report card from the first grading period of the current year.
Current HISD students may not need to submit additional documentation.
Kolter Elementary is one of Houston's most selective elementary school magnet programs, with an acceptance rate of 9.78%.
No entrance exam is required for admission. While neither interviews nor school visits are required for the admissions process, visits are available.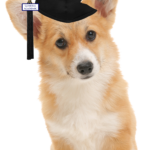 General Academic has more than 16 years of experience helping thousands of students prepare for the ISEE. Inquire about private tutoring or register for ISEE prep courses starting December 21st at our Rice Village Study Lounge.
Kolter Elementary differs from the typical elementary school in that it offers foreign language instruction integrated into the curriculum at all levels. Kindergarten students have introductory exposure to Chinese, Spanish, and French, and in the first grade, they select one language as their focus for the remainder of their elementary school education. From then on, their core classes incorporate instruction in the language and information about its associated culture. Students also learn about the cultures associated with the school's other language offerings, as some cultural activities may involve an entire grade or the entire student body.
Accommodations are available for students with special needs who meet the requirements for admission. If the parents already have documentation about the student's special needs, the school will need a copy of that documentation. After receiving the documentation, the school will set up an annual ARD meeting that the parents, the student, an administrator, a core subject teacher, a special education teacher or 504 representative, and an HISD advocate will attend to discuss the specific modifications necessary for the student and to create an individualized education plan (IEP) for the student. Every teacher will receive a copy of the modifications for the student after they are set in the ARD meeting.
If the parents want to request modifications for their child, then the special education teacher will give the student's teachers paperwork to document the student's behavior and any modifications the teacher uses for the student. After 6 weeks of documentation, the teachers will turn in the paperwork, and the special education teacher or 504 representative will call a meeting similar to an ARD meeting. If the meeting determines that the student needs accommodation, then the school will have documentation of the student's special needs and will follow the same procedures as above.
Kolter Elementary offers courses in Chinese, Spanish, and French. Kindergarten students take introductory courses in all three, and students in grades 1-5 focus on one of the three. Students must take foreign language classes in every grade at Kolter Elementary. Foreign language instruction is integrated into the curriculum at every level and in virtually every subject.
The integrated foreign language curriculum at Kolter Elementary includes instruction in the cultural dances and visual arts of China, Mexico, and France.
No information about Kolter Elementary's technological facilities is available at this time.
Personal devices like cell phones are permitted on campus, but they must be turned off and kept in the student's backpack for the entire time that the student is on campus. If a student needs to make a phone call at any point during the day, he or she may use the landline in the school office. If a student is caught with a cell phone on his or her person, the phone will be confiscated and returned to the student's guardian.
A number of clubs are available to students at Kolter Elementary. Recreational extracurriculars include Guitar, Gymnastics, the Student Garden Club, Taiko (traditional Japanese drums), and Zumba. Educational extracurriculars include Mad Science, Name That Book, Spelling Bee, and a UIL Academics team. Other offerings include a French club offered in partnership with Éducation Française Greater Houston and after-school courses for girls offered in partnership with Girls Inc. All clubs require advance registration due to limited space. Some clubs are open only to students in certain grade levels, and some clubs require a fee. Parents may also elect to enroll their children in the Extended Day Program, which provides after-school care and time for homework, for an additional fee.
While there are no regularly meeting clubs focused on community service, the annual Jennie Kolter Day held in honor of the school's namesake includes a community service component.
Kolter Elementary does not offer any athletic programs.
Parents who wish to become involved with their children's education at Kolter Elementary may join the school's Parent-Teacher Organization, which meets at least six times a year at situationally determined times. This organization facilitates parent volunteering as well as facilitating and fundraising for school events and functions. Parents who wish to volunteer through the PTO must also register through HISD's Volunteers in Public Schools program. Parent volunteers help with social events, fundraisers, the book fair, the school store, the yearbook, and library staffing, and they may also elect to serve as the Room Parent for their child's class.
The school also has a Shared Decision Making Committee, through which interested parents can join with teachers and community members to advise the principal on important administrative matters.
Q&A With the Kolter Elementary School
Ask your questions about the Kolter Elementary School here.
[dwqa-list-questions category="kolter-elementary-school-hisd"]