The John Cooper School is a traditional academically competitive school for the Woodlands area of Houston. It has a strong education program and a full assortment of solid athletic and extracurricular options.
Fast Facts
School Type
Independent, Coed
Grades Served
PreK-12
Religious Affiliation
N/A
Enrollment
1201
Uniforms
Lower/Middle School: Yes
Upper School: Dress Code Only
Grade 12
106
Date Founded
1988
Grade 11
103
Endowment
$20 Million
Grade 10
99
Student / Teacher Ratio
10.1
Grade 9
97
Minority Enrollment
42%
Grade 8
99
Head of School
Michael F. Maher
Grade 7
93
Admissions Director
Craig Meredith
Grade 6
93
Website
www.JohnCooper.org
Grade 5
80
Phone
281-367-0900

Grade 4
80
Grade 3
79
Grade 2
80
Grade 1
72
Kindergarten
72
PreK
48
| | | | |
| --- | --- | --- | --- |
| Academic Tracks | AP,Honors | Sports Programs | 12 |
| AP or IB Courses | 18 | Sports League | Houston Junior Preparatory Conference (HJPC) |
| Languages | Spanish, French, Latin | | |
| Calendar | Semester | | |
| First Bell | 8:00 am | | |
| Last Bell | 3:15 pm | | |
[fusion_events cat_slug=" the-john-cooper-school" past_events="no"
number_posts="9″ columns="3″ column_spacing="10″
picture_size="auto" padding_top="" padding_right=""
padding_bottom="" padding_left="" content_length=""
excerpt_length="" strip_html="" pagination="no"
hide_on_mobile="small-visibility,medium-visibility,large-visibility"
class="" id=""][/fusion_events]
| | | | |
| --- | --- | --- | --- |
| Prime Entry Points | PreK4, K, 6, 9 | Tuition 9-12 | $27,960 |
| | | Tuition 6-8 | $26,840 |
| | | Tuition 1-5 | $24,910 |
| | | Tuition PreK-Kindergarten | $22,620 |
| | | Financial Aid Students | $2.1 million |
The John Cooper School in Detail
Founded in The Woodlands in 1988, The John Cooper School (JCS) was named after the original headmaster of Houston's Kinkaid School. JCS is an independent, coeducational college preparatory school for students in grades PreK-12. The school is located on a 43-acre campus owned by Mr. George Mitchell, the founder of The Woodlands community.
The John Cooper School is nonsectarian. While JCS believes that organized expression and promotion of specific religious beliefs "within the school environment is not appropriate," the school accepts students and faculty of various faiths.
JCS's 43-acre campus is located 40 miles north of Houston in The Woodlands, west of I-45 on Woodlands Parkway. Wooded areas and homes surround the school. The original building was built in 1988, and new facilities have been added in 2001, 2005, 2008 and 2011, including fine arts classrooms and a student center. The lower and middle/upper school buildings boast science labs, libraries, multi-purpose rooms, and computer labs. The campus also holds two gymnasiums, two visual arts buildings, a dining hall, tennis courts, and lighted fields for football, baseball, softball, track and soccer. In 2008, the school opened a 515-seat performing arts center with a dance studio and classrooms for band and choir.
The John Cooper School's admissions process generally requires an online application, on-campus testing for grades PreK-4 and ISEE testing for grades 5-12, academic records, teacher recommendations, and an interview and observation session. When selecting students, the school first considers capability, then special talents and relation to current or former JCS students. The school describes its admissions process as "competitive."
For the ISEE for grades 6 and 9, we recommend that applicants target a stanine of 7 or better in all test sections as JCS is looking for academically strong candidates.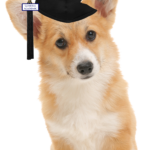 General Academic has more than 16 years of experience helping thousands of students prepare for the ISEE. Inquire about private tutoring or register for ISEE prep courses starting December 21st at our Rice Village Study Lounge.
JCS offers a regular academic track in grades K-12 with Advanced and AP courses available from grade 9 onward. In the Upper School, 18 AP classes are offered.
In order to graduate, students are required to take five academic courses each year and earn the following credits through high school:
English (4)
Foreign language (3)
History (3)
Math (3)
Science (3)
Physical education (2)
Fine arts (2), and
Electives (2).
One credit is equivalent to one year of study.
The John Cooper School has no specific policy in place for students with special needs, but it does offer a Learning Resource Team and counseling services for all grades. The school advertises that it will "help make and implement accommodation strategies."
JCS offers Spanish to all grades, and French and Latin are offered from grade 7 onward. AP level classes are offered in all three languages. Upper school graduation requirements include 3 consecutive years of a foreign language.
JCS offers ceramics, media, printmaking, digital photography, video production, sculpture, advanced studio art, AP Studio Art, AP Art History, yearbook, drama, concert choir, band, orchestras, dance, and ensemble groups like jazz band and symphonic band. Special events include middle and upper school drama, choir and band productions throughout the year. Two years of visual or performing arts are required for graduation.
From the eighth grade onward, JCS allows students to use their personal laptops and tablets in the libraries, classrooms and study hall for school-related work. However, students are not required to bring laptops to school. Library computers offer subscriptions to online encyclopedias, e-books and 65 research databases, all of which can also be accessed from home through the library's website.
The lower school at John Cooper sponsors a Student Council, a Chess Club, a Spanish Club, Future Scientists and Engineers, Dance, Video Broadcasting, a Math Club, and an Animal Art Club. JCS's middle school sponsors a Math Club, a Chess Club, an International Club, a Science Club and a Student Council. The Upper School offers 15 clubs and organizations for 9th-12th graders.
Community service in the Lower School includes "Quarters for Quarters" collection for Habitat for Humanity, the Salvation Army Giving Tree, and The Woodlands Interfaith Food Drive. Middle and upper school students can participate in Habitat for Humanity, holiday food and clothing drives, and Interact Club. Additionally, all upper school clubs require community service as part of their charter.
The middle school Student Council sponsors three socials each year and a fall carnival for lower school students. Middle school students participate in the annual three-day Minimester program and weeklong spring trips, including a trip to Washington D.C. for 8th graders. The upper school Student Council sponsors dances, pep rallies, tailgate parties, open mic nights and spirit weeks throughout the year. The school also offers drama, band and choral productions and the annual Fine Arts Festival, which features visual and performing arts by students, alumni and faculty.
JCS's middle school division competes in the Greater Houston Athletic Conference and offers interscholastic sports to seventh and eighth grade students. The middle school offers the same sports as the Upper School except for golf, swimming and tennis. In the upper school, football and baseball are offered for boys, and volleyball and softball are offered for girls. Teams for both boys and girls include cross country, soccer, basketball, tennis, golf, track, and swimming. JCS's upper school competes with 19 teams in the Southwest Preparatory Conference.
JCS offers several organizations for parents, such as the Parents' Forum, Friends of the Fine Arts (FOFA) and the Booster Club. Parents' Forum, comprised of an executive board, committee chairs and grade representatives, recruits volunteers, organizes fundraisers, sponsors social events and facilitates information flow between the school and parents. Members of FOFA help host the annual Fine Arts Festival and also receive advanced ticket purchasing privileges for all fine arts events. Parents can also participate in the athletics-supporting Booster Club or volunteer in JCS's Spirit Store.
Q&A With the John Cooper School
Ask your questions about the John Cooper School here.
[dwqa-list-questions category="john-cooper-school"]