Houston Christian High School
Houston Christian is an independent, nonprofit, coed day school accredited by Independent Schools Association of the Southwest (ISAS) and serves nearly 500 students in ninth through twelfth grades.  The campus is built on 45 beautiful acres near Interstate 10 and Beltway 8.  With nearly 70 percent of its faculty awarded advanced degrees.  Houston Christian High School is a college preparatory school dedicated to the highest academic standards for the development of moral character, the enrichment of spiritual lives, and the perpetuation of growth in Christian ideals.
Fast Facts
| | | | |
| --- | --- | --- | --- |
| School Type | Religious, Coed | Grades Served | 9th-12 |
| Religious Affiliation | Christian | Enrollment | 410 |
| Uniforms | Yes | Grade 12 | 115 |
| Date Founded | 1997 | Grade 11 | 111 |
| Endowment | N/A | Grade 10 | 117 |
| Student / Teacher Ratio | 10.2 | Grade 9 | 67 |
| Minority Enrollment | 23% | | |
| Head of School | Dr. Stephen Livingston | | |
| Admissions Director | Anne Dalton | | |
| Website | http://www.HoustonChristian.org | | |
| Phone | 713-580-6000 | | |
| | | | |
| --- | --- | --- | --- |
| Academic Tracks | AP, Honors | Sports Programs | 13 |
| AP or IB Courses | 16 | Sports League | Southwest Preparatory Conference |
| Languages | Spanish, Latin, Mandarin | | |
| Calendar | Quarter | | |
| First Bell | 8:30 am | | |
| Last Bell | 3:00 pm | | |
| | | | |
| --- | --- | --- | --- |
| Grade 12 Enrollment | 115 | AP / IB Participation | 100% |
| National Merit Semifinalists | 1/ 1% | IB Diploma 5 Year Average Score | N/A |
| SAT Middle 50% | 1120-1340 | | |
| ACT Middle 50% | N/A | | |
| | | | | |
| --- | --- | --- | --- | --- |
| Prime Entry Points | 9 | Tuition 9-12 | $27,300 | |
| | | Financial Aid Students | 22% | |
Houston Christian High School in Detail
Houston Christian High School split off from Northwest Academy in 1997. It remained on the same campus for two years, and then moved in 1999 to its current location. The school was founded by a group of pastors from several Houston-area evangelical churches. They wanted to create a school which included a focus on Christian values and "spiritual formation." This approach continues to be part of the school's mission.
Since its founding, the school has had a strong Christian affiliation. In order for someone to teach at Houston Christian, one must profess belief in the divine inspiration of the Bible, the divinity of Jesus, and the foundations of the Christian faith. This strong Christian focus manifests in the curriculum. According to their website, the school "maintains a Christ-centered environment where Christian principles are integrated throughout all courses." Houston Christian provides Christianity-based courses and requires students to complete a number of Biblical studies classes.
Houston Christian High School's 45-acre campus is located on the edge of a residential neighborhood at the intersection of West Sam Houston Tollway N and Kempwood Drive. The school integrates technology into the classrooms and also offers a library and a writing center.
Houston Christian's athletic complex includes a soccer field, fields for lacrosse and field hockey, a stadium, a gym, weight and training rooms, and a cheerleading studio. The school also has a chapel and an outdoor pavilion for events.
Houston Christian requires the following materials for admission:
A completed online application
A $100 application fee
ISEE scores
Teacher recommendations from the applicant's current math and English teachers
Report cards from the last three years
A copy of the applicant's birth certificate, and
Proof of custody if the applicant's parents are divorced.
Standardized test scores beyond the ISEE may be included in the application as well, but they are not mandatory. The student's writing proficiency also plays an important role in the admissions process.
An interview is required. Students will be contacted for an interview after submitting their applications. Shadowing visits are available, but not required.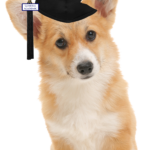 General Academic has more than 16 years of experience helping thousands of students prepare for the ISEE. Inquire about private tutoring or register for ISEE prep courses starting December 21st at our Rice Village Study Lounge.
Houston Christian offers On-Track and AP curricula. The school offers 18 AP courses, including multiple AP courses in all core subject areas except for Bible.
Community service is integrated into Houston Christian's Bible curriculum. Students are required to complete 5 hours of community service for each 9-week grading period. If a student fails to complete five hours of community service, then five points are deducted from the student's quarterly grade in Bible class.
Students must earn 30.5 credits to graduate. To earn the recommended degree, the following course requirements must be met:
English (4)
Math (4)
Science (4)
Social studies (4)
Bible (4)
Computer (1)
Fine arts (1)
Electives (4)
Speech (1)
PE/athletics (1.5), and foreign language (2).
To earn an AP distinguished diploma, students must successfully complete four AP courses and one additional year of foreign language.
Houston Christian High School has implemented the Program for College Readiness to accommodate the needs of students with learning differences. When students are accepted into this program (which is not guaranteed, due to limited space), they are taught according to a multi-tier strategic plan. This plan includes individual accommodations, communication with parents on all levels, a limited pass/fail option, high teacher-to-student ratios, and a Testing Accommodations Center. However, Houston Christian does not modify its curriculum for individual students, but only provides accommodations.
Houston Christian offers Latin, Mandarin, and Spanish. Students are required to complete two years of a foreign language for the recommended diploma or three years for the distinguished AP diploma. The foreign language department offers two AP courses, both in Spanish.
Houston Christian High School offers courses in band, choir, orchestra, dance, drama, and the visual arts, as well as a digital music class. The school's Mustang Corral pavilion and the chapel provide venues for fine arts performances, and students in the various divisions of the arts department may have opportunities to show their work or perform for larger audiences at festivals or at Houston community events. Houston Christian students also have the opportunity to compete in statewide competitions in acting, vocal music, and instrumental music. The Houston Christian Fine Arts Council facilitates opportunities for students to perform and showcase their work in off-campus venues.
All students are required to purchase a MacBook from the school as part of the school's one-to-one laptop initiative. In addition to students' laptops, Mac desktops are available in the library. Moreover, classrooms at Houston Christian incorporate projectors, printers, document cameras, and SmartBoards.
Houston Christian has several academic clubs focusing on foreign language, math, and reading. The school also has leadership-focused clubs, such as student council; sports-focused clubs, such as the Lacrosse Ladies; and service-centered clubs, such as Young Life and Crochet for Premies. The school also hosts branches of the National Honor Society and the National Art Honor Society.
Sports programs are available to students of all grades, and 78% of students participate in these programs. Houston Christian's sports programs compete in the TAPPS athletic conference. Boys have the option of playing baseball and football. Girls have the option of being involved in cheerleading, drill team, field hockey, softball, and volleyball. Both boys and girls may participate in basketball, cross-country, golf, lacrosse, soccer, swimming, tennis, and track.
To volunteer, parents should join HCHS's Mustang Parent Council. Primary volunteer opportunities include mentoring graduating seniors who are seeking to attend an alumnus's alma mater, coordinating class events, and participating in fundraisers.
Q&A With the Houston Christian High School
Ask your questions about the Houston Christian High School here.
[dwqa-list-questions category="houston-christian-high-school"]