Grace School was founded in 1975.  It serves students age 20 months – 8th grade.  There are students more than 500 students with varying demographics and backgrounds.  The mission of Grace Schools is to provide a rigorous educational program that embraces the teachings of Jesus Christ in a safe and inclusive environment.
Fast Facts
| | | | |
| --- | --- | --- | --- |
| School Type | Religious, Coed | Grades Served | PreK- 8 |
| Religious Affiliation | Presbyterian | Enrollment | 420 |
| Uniforms | Yes | Grade 8 | 41 |
| Date Founded | 1975 | Grade 7 | 45 |
| Endowment | N/A | Grade 6 | 45 |
| Student / Teacher Ratio | 9.2 | Grade 5 | 54 |
| Minority Enrollment | 15% | Grade 4 | 39 |
| Head of School | Liz Walgamuth | Grade 3 | 33 |
| Admissions Director | Nicole Humlicek | Grade 2 | 32 |
| Website | www.graceschool.org | Grade 1 | 27 |
| Phone | 713-782-4421 | Kindergarten | 34 |
| | | PreK | 70 |
| | | | |
| --- | --- | --- | --- |
| Academic Tracks | On-Track | Sports Programs | 11 |
| AP or IB Courses | N/A | Sports League | N/A |
| Languages | Spanish | | |
| Calendar | Quarter | | |
| First Bell | 8:00 pm | | |
| Last Bell | 3:00 pm | | |
| | | | |
| --- | --- | --- | --- |
| Prime Entry Points | PreK, K, 6 | Tuition 6-8 | $20,465 |
| | | Tuition K-5 | $17,572 |
| | | Tuition PreK | $15,827 |
| | | Financial Aid Students | N/A |
Grace School in Detail
Grace School was founded in 1975 in affiliation with Grace Presbyterian Church. It is an independent, coeducational Christian school which serves students age 20 months – 8th grade. The mission of Grace School is "to provide a rigorous educational program that embraces the teachings of Jesus Christ in a safe and inclusive environment."
Grace School is affiliated with the Presbyterian denomination and specifically with the local Grace Presbyterian Church, which identifies the school as an outreach ministry. Faith is incorporated into school life in a weekly Chapel service and an annual Christmas celebration. Prayers are said during the opening of each school day and, in the lower school, before lunch each day. Religion is also incorporated into the curriculum through Bible lessons in the primary school, Christian studies classes in the lower school, and Bible study and Christian morality electives in the middle school. While Christian values are strongly emphasized in the curriculum, however, students of all faiths are welcome at Grace.
Grace School is located on Ella Lee Lane off West Sam Houston Parkway South, just down the street from Grace Presbyterian Church. The surrounding neighborhood is primarily residential, and there is a park with a pool nearby. The school's 13-acre campus includes separate buildings for the upper and lower schools as well as a library and a chapel. Grace School also boasts a regulation-size football field, a diamond and fieldhouse for baseball and softball, and practice facilities for soccer, in addition to the indoor gym.
Students applying to Grace School must complete the online application form.
With the exception of primary school applicants, students must also submit current and past report cards. No admission test is required for students through grade 4, but students in grades 5 and above must take the ISEE.  Applicants for PreK 3-4 and the lower school must submit a recommendation letter from their current teacher, while applicants for the middle school must submit two recommendation letters, one from an English teacher and one from a math teacher. Additionally, as part of the admissions process, K-8 students are required to visit the school. Kindergarten students visit for a "play day," while 1-5 students do a half-day "shadow" visit and 6-8 students do a full-day "shadow."
The ideal candidates for admission to Grace School "are motivated to learn, have positive attitudes, and are intellectually able and curious." If a parent or sibling attended Grace in the past, that may be factored in to the admissions process, but there is no set policy regarding legacy.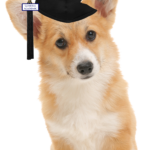 General Academic has more than 16 years of experience helping thousands of students prepare for the ISEE. Inquire about private tutoring or register for ISEE prep courses starting December 21st at our Rice Village Study Lounge.
The curriculum of Grace School differs from that of some other private schools in its Christian focus, with religious lessons or electives offered at every grade level. It is also distinctive in its emphasis on service learning, which is incorporated into the curriculum in both the lower and middle schools.
Additionally, while there is only one class designated as "honors" and no honors track per se, the middle school math and science curriculum is rigorous and covers a range of subject matter which would give students a firm foundation for advanced classes in high school. By the completion of their eighth grade year, all students at Grace School have completed Algebra I and become familiar with the introductory basic concepts of chemistry and physics.
The required courses of Grace School's middle school curriculum are as follows: Language Arts (3 credits), Christian studies electives (3 credits), Mathematics or Honors Mathematics, Pre-Algebra, Algebra, Earth Science, Life Science Biology, Introduction to Physics and Chemistry, The Ancient World, The Medieval World and Beyond, and American History, as well as additional electives.
No information on Grace School's accommodations for students with special needs is available at this time.
Introductory Spanish is offered as an elective in the middle school. Grace School does not have a foreign language requirement.
Children in the primary school have many opportunities to experience the arts, with daily teacher-led and independent art time as well as activities centered on music and motor skills. Students in the lower school take visual arts and general music. A visual arts elective is also offered in the middle school, and middle school art students may enter their works in the Houston Livestock Show and Rodeo art competition. Students in grades 5-8 also have the option to participate in the band, which performs at least twice a year and provides students with the opportunity to compete through the Association of Texas Small School Bands and the Texas Private School Music Educator's Association. Additionally, students in the middle school have the option to take a theater arts elective. Students in the theater arts program put on a spring musical and may also perform in the Christmas show.
Grace School uses sophisticated educational technology in the classroom, with SmartBoards in every class in the lower and middle schools and a SmartTable which circulates in the primary school. Both the lower and middle schools have computer labs equipped with PCs; in the middle school, the computers in the labs are touch-screen. Grace also keeps laptops and iPads for student use on campus. Additionally, students have access to video cameras and a media room for use in projects.
Students may not bring personal laptops to Grace School, and cell phones must be turned off and kept in the student's backpack or locker. Students may access computers in the library and computer lab, provided that they adhere to the Technology Use Agreement. Video games and instant messaging are both considered unacceptable uses of campus computers.
All after-school activities at Grace fall under the heading of GAP, the Grace After-School Program, which is available for an additional fee. GAP is available to Grace students of all ages and includes snacks, crafts, games, exercise, devotionals, and study hall. In general, students are divided into age-specific groups for age-appropriate activities.
In addition to GAP and the athletic programs discussed below, Grace School also offers community service opportunities which are integrated into the curriculum. Students in the lower and middle schools participate in grade-specific service learning projects.
Grace School offers eleven athletic programs which are available to students in the middle school. Coeducational teams include cross country and track and field, and there are soccer and basketball teams for both boys and girls. Boys may also participate in football or baseball, while girls may participate in cheerleading, softball, or volleyball. Grace School competes within the Greater Houston Athletic Conference.
Parents can be active in Grace School through the Grace School Parents' Club. All parents of students are automatically members, but membership dues are strictly voluntary. Parents can get involved by volunteering through the Parents' Club at fundraisers, events, and other functions, and/or by serving on the board of the club. General meetings of the Parents' Club typically occur every two weeks.
Q&A With the Grace School
Ask your questions about the Grace School here.
[dwqa-list-questions category="grace-school"]