Rooted in the ministry of Houston's First Baptist Church (HFBC), First Baptist Academy (FBA) serves students, from Infant through 8th Grade, and their families. Their curriculum tightly integrates Christian faith into learning in every class and every activity.
Fast Facts
| School Type | Religious, Coed | Grades Served | PreK-8 |
| --- | --- | --- | --- |
| Religious Affiliation | Baptist | Enrollment | 460 |
| Uniforms | Yes | Grade 8 | 27 |
| Date Founded | 1970 | Grade 7 | 41 |
| Endowment | N/A | Grade 6 | 34 |
| Student / Teacher Ratio | 8.1 | Grade 5 | 27 |
| Minority Enrollment | N/A | Grade 4 | 20 |
| Head of School | Teresa Chambers | Grade 3 | 27 |
| Admissions Director | Mary Torregrossa | Grade 2 | 33 |
| Website | https://www.fbahouston.org/ | Grade 1 | 34 |
| Phone | 713-290-2500 | Kindergarten | 34 |
| | | PreK | 183 |
| Academic Tracks | Regular, Gifted & Talented | Sports Programs | 8 |
| --- | --- | --- | --- |
| AP or IB Courses | N/A | Sports League | N/A |
| Languages | Spanish | | |
| Calendar | Semester | | |
| First Bell | 8:00 am | | |
| Last Bell | 3:30 pm | | |
| Prime Entry Points | Infant, PreK3, K, 5 | Tuition 6-8 | $18,500 |
| --- | --- | --- | --- |
| | | Tuition 1-5 | $16,800 |
| | | Tuition Kindergarten | $14,900 |
| | | Tuition PreK | $14,420 |
[fusion_events cat_slug="first-baptist-academy" past_events="no"
number_posts="9″ columns="3″ column_spacing="10″
picture_size="auto" padding_top="" padding_right=""
padding_bottom="" padding_left="" content_length=""
excerpt_length="" strip_html="" pagination="no"
hide_on_mobile="small-visibility,medium-visibility,large-visibility"
class="" id=""][/fusion_events]
First Baptist Academy in Detail
James Moody and Marcene Adams founded Northwest Academy in 1970 for families in northwest Houston. By 1980, Northwest Academy became a ministry of Houston's First Baptist Church (HFBC) to further meet the "spiritual and educational needs of its students." In 1998, HFBC and other local churches established Houston Christian High School, which took the upper school grades from Northwest Academy. Grades K – 8th at Northwest Academy became First Baptist Academy (FBA). The school boasts that its mission is to prepare students for high school by equipping them with a strong religious background while developing their character, intellect, and leadership skills.
First Baptist Academy became affiliated with Houston's First Baptist Church in 1980 and integrates Christian teachings into every aspect of its education, including academics, arts and athletics. FBA's mission includes "equipping students with the Truth of God's Word." All students at First Baptist Academy take part in Bible Study. The school does accept student of various faiths.
First Baptist Academy is located on the campus of Houston's First Baptist Church, built in 1977, near the interchange of I-10 West (Katy Freeway) and the 610 West Loop. Due to its location it serves many students around the Galleria and Memorial area. The surrounding areas include many businesses, a movie theatre, and homes in the Memorial neighborhood. The school is currently building a new $6 million, 6-acre athletic complex just north of the campus at Silber and Long Point that will include fields for football, soccer, lacrosse, and track and field events.
Students applying to First Baptist Academy must complete:
Online application
$150 application fee
Copy of birth certificate
Immunization record
Teacher recommendation forms
Copy of custodial rights, if applicable
WPPSI or WISC testing for Pre-K – 4th grade and ISEE Testing for 5th – 8th grade, and interview.
Before applying, families and students can participate in campus tours, shadowing, and an open house. Priority is given to children of faculty/staff, siblings of current students, and members of Houston's First Baptist Church.
For the ISEE for grade 5, we recommend that students target a stanine of 5 in all test sections.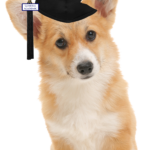 General Academic has more than 16 years of experience helping thousands of students prepare for the ISEE. Inquire about private tutoring or register for ISEE prep courses starting December 21st at our Rice Village Study Lounge.
The curriculum for Kindergarten through 4th grade includes core classes in Reading, Language, Math, Science, Social Studies, Bible and P.E. along with Computer, Music, Art, Library and Spanish. The curriculum for 5th – 8thgrade includes the above core classes along with electives such as Art, Band, Choir and Spanish. The Gifted and Talented Program, called Innovations, begins in 1st grade and bases its curriculum on current events, astronomy, physics, Greek/Latin, robotics, theater arts, engineering and aeronautics.
No information is available at this time about First Baptist Academy's accommodations for students with special needs.
Spanish is integrated into the Lower School curriculum (Kindergarten thru 4th grade) and is an elective in Middle School (5th thru 8th grade).
All students receive exposure to drama, music, and visual arts and are encouraged to participate in performing arts while they attend FBA. Beginning in Primary School, students take music classes and also experiment with crayons, finger paint and clay. Lower School students participate in weekly music and art classes and work with chalk, clay and watercolor. They can also participate in drama in the FBA library's Reader's Theatre. FBA has an annual Lower School musical featuring K-4th graders. Middle School students can work with sculpture, pottery, mixed media and mosaic. They can also participate in band or choir and choose the performing art in which they participate. Choir students perform several times during the year.
Middle School students can audition for the annual spring play or perform in the annual Christmas pageant. Students are showcased at FBA's semi-annual fine arts festivals. FBA students may also compete in events sponsored by the Private School Interscholastic Association, Junior Visual Arts Scholastic Event, and the Houston Livestock Show and Rodeo art competition.
Each Pre-Kindergarten classroom is equipped with computers for children to utilize during activities. All classrooms are equipped with ACTIVBoards, which are used to provide hands on computer learning. FBA has a newly-expanded technology program, in that Middle School classrooms are equipped with laptops, tablets and educational software. Lower and Middle School students attend weekly computer classes.
Clubs and extracurricular activities at First Baptist Academy vary by grade level. For Primary School students, Dance, Athletics, Gymnastics and Soccer are available after school. Lower School students can participate in Taekwondo, Science, Boy Scouts and Girl Scouts. Middle Schools students can partake in Taekwondo, Tap Dancing, Voice Lessons, Student Council, National Junior Honor Society, Yearbook, Boy Scouts and Girls Scouts.
FBA offers traditions by school level throughout the year. Primary School students take field trips to the Bayou Wildlife Park, the Houston Zoo, and a local theater. They also participate in Breakfast with Shepherds, the Christmas Program, and the Easter Egg Hunt. A few examples of Lower School traditions include: Manners Tea Party, Chinese New Year Feast, Johnny Appleseed Day, Robot Day, Dinosaur Unit, Planet Unit, Science Fair, and several Field Trips. Some traditions for Middle School students include: Spirit Week, Veterans Day Chapel Ceremony, Colonial Commercials, Mark Twain Days and field trips, including the 8th grade trip to Washington D.C.
FBA students are encouraged to give back to the community. Examples of this include visits to The Forum assisted-living center and food drives for the Food Pantry at HFBC. Students also raise money for natural disaster relief and overseas needs, such as water wells in Africa.
At First Baptist Academy, students can participate in both extracurricular and competitive sports. At the Primary and Kindergarten levels, aside from P.E., Gymnastics, Dance, and Soccer are available outside of school. For Lower School students competing in the West Houston Christian Sports Association, Soccer, Basketball, and Baseball are available. Middle School students may participate in eight interscholastic sports teams: cross-country, basketball, football, lacrosse, soccer, track, and volleyball. FBA students compete against other private schools in the Houston Junior Prep Conference. Currently the school is building a $6 million athletic complex.
First Friends is the parent association at FBA through which parents have many volunteer opportunities, such as Prayer Partners, Box Tops, Book Fair, Teacher Appreciation and Booster Club. Parents can also support Friends of the Fine Arts, in which they sell tickets to fine arts events, prepare for performances and give financially.
Q&A With the First Baptist Academy
Ask your questions about the First Baptist Academy here.
[dwqa-list-questions category="first-baptist-academy"]