The Fay School offers a holistic academic program that includes technology and elements of Montessori-style education. The Fay School focuses on developing a student's social and self awareness alongside creating a strong work ethic. The Fay School is a good choice for families that want a non-traditional education that is not wholly Montessori.
Fast Facts
| School Type | Independent, Coed | Grades Served | PreK-5 |
| --- | --- | --- | --- |
| Religious Affiliation | No | Enrollment | 258 |
| Uniforms | Yes | Grade 5 | 32 |
| Date Founded | 1991 | Grade 4 | 45 |
| Endowment | $264K | Grade 3 | 37 |
| Student / Teacher Ratio | 8.4 | Grade 2 | 45 |
| Minority Enrollment | 13% | Grade 1 | 47 |
| Head of School | Morgan Scoville | Grade Kindergarten | 52 |
| Admissions Director | Ali Lyman | Grade PreK | 95 |
| Website | www.thefayschool.org | | |
| Phone | 713-681-8300 | | |
| Academic Tracks | One Track | Sports Programs | N/A |
| --- | --- | --- | --- |
| AP or IB Courses | N/A | Sports League | N/A |
| Languages | Spanish | | |
| Calendar | Trimester | | |
| First Bell | Trimester | | |
| Last Bell | 3:15 pm | | |
| Prime Entry Points | PreK, K | Tuition 1-5 | $25,769 |
| --- | --- | --- | --- |
| | | Tuition Kindergarten | $23,178 |
| | | Tuition PreK | $17,876 |
| | | Financial Aid Students | N/A |
The Fay School in Detail
The Fay School (TFS) is a private elementary school founded in 1991 by Marie Fay Evnochides in her home near Houston's Buffalo Bayou. In its first year, the school worked with Early Childhood students and added a grade level each year after, culminating in the fifth grade. The school boasts a holistic learning environment founded on three core values: Prepared, Well-Rounded, and Articulate. The Fay School attempts to prepare students for middle school and high school; to include community, family, and nature in its education; and to develop students' communication skills.
The Fay School has no religious affiliation.
Located just north of Woodway Drive and west of 610, The Fay School sits on 8.5 acres along the Buffalo Bayou. Its facilities include four academic buildings, the original Fay family home, an outdoor classroom, a backyard habitat, a nature trail, and play areas. The 3-story, 30,000-square-foot elementary school building holds classrooms, labs, a covered play area, a dining area, multi-purpose spaces, and a wrap-around porch. The Marie Fay Evnochides Building holds a library, a multi-purpose gym, and space for parent volunteers.
The Fay School admits students on an open enrollment basis; however, first round admissions are usually due in January.
TFS requires the following materials for admission:
An online application
A $200 application fee
Report cards
Teacher recommendations
An individual evaluation (if applicable), and
Testing (if applicable).
TFS gives tours and open houses.  PreK through first grade applicants may attend a one-hour group visit in a classroom setting, and second through fifth grade applicants may visit the school for a full day. Qualified siblings of current students are given first priority for admissions.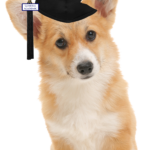 General Academic has more than 16 years of experience helping thousands of students prepare for the ISEE. Inquire about private tutoring or register for ISEE prep courses starting December 21st at our Rice Village Study Lounge.
The Fay School's Montessori-influenced curriculum includes core subjects (language arts, math, science, social studies) along with technology, outdoor education, leadership development, and an Emotional Intelligence Program. The purpose of this program is to develop the student's emotional intelligence quotient, which is based upon self-awareness, self-regulation, self-motivation, social awareness and relationship skills. Other programs include a book club, author visits, and a grade-level research program.
No information concerning The Fay School's accommodations for students with special needs is available at this time.
The Fay School curriculum includes Spanish. In Spanish class, students learn the language itself along with the customs, traditions, manners, values, art and music of Spanish culture.
At The Fay School, students take art as part of their curriculum, working with 2D and 3D art materials and learning about various artists.
Before first grade, students at The Fay School begin learning how to use computers through activities such as writing stories and creating graphs. By first and second grade, students are creating multimedia presentations and using search engines on the Internet for research. Other computer lessons include keyboarding, word processing, page formatting, integrating graphics and photos, and computer ethics. All K-5 classrooms utilize SmartBoards. Computers on Wheels (COW) are available whenever a student needs a laptop for in-class work.
Afterschool activities at The Fay School include Spanish, Mandarin Chinese, Building Brains, Mad Science, Lego Engineering, Imaginations at Work, Creative Chefs Cooking, Chess, Cub Scouts, Boy Scouts, Brownies, Girl Scouts, Homework Helper, Smart Art, Chorus, Private Piano, and Drama. Students involved in Drama have the opportunity to perform in school musicals.
TFS hosts several annual events, including Popsicles in the Park, Halloween Carnival, a Book Fair, Grandparents' Day, Fast Forward Day, Go Western Day, a Gala, Fay Fun Day, a Picnic, and a Publisher's Picnic.
Students participate in Physical Education during school. After-school athletics at The Fay School include martial arts, tae kwon do, ballet and jazz dancing, gymnastics, and soccer, as well as Sports with Coach Carter, Mini-Stars Sports, and Fencing and Tennis at The Houstonian.
The Fay School's Parents' Club is a volunteer program that supports school programs such as Grandparents' Day, the Book Fair, the Picnic, the Gala, grade-level plays, outdoor education, and the library.
TFS hosts monthly and annual events for parents. On the last Thursday of each month, Mr. Bob Meyer hosts a Head of School Coffee in the Wolf Library to cover updates on the school and answer questions. In September, TFS hosts the All School Parent Night for parents to meet their students' teachers. Also in September is the Fay Parent Social.
Teachers communicate with parents via The Fay School's website, the parent portal, and the Fay Flyer that goes home with students every Thursday.
Q&A With the The Fay School
Ask your questions about the The Fay School here.
[dwqa-list-questions category="the-fay-school"]