Chinquapin Preparatory School
Chinquapin Preparatory School is a non-profit college-preparatory school for grades six through twelve, primarily serving economically disadvantaged youth from the Houston area. Their mission is to provide a high-quality college-preparatory education to able and motivated youth from low-income families in the greater Houston area.
Fast Facts
| | | | |
| --- | --- | --- | --- |
| School Type | Independent | Grades Served | 6-12 |
| Religious Affiliation | N/A | Enrollment | 155 |
| Uniforms | Dress Code | Grade 12 | 19 |
| Date Founded | 1969 | Grade 11 | 24 |
| Endowment | $10 Million | Grade 10 | 20 |
| Student / Teacher Ratio | 9.9 | Grade 9 | 22 |
| Minority Enrollment | 98% | Grade 8 | 24 |
| Head of School | Dr. Laura Henry | Grade 7 | 24 |
| Admissions Director | Tina Barr | Grade 6 | 22 |
| Website | https://chinquapin.org/ | | |
| Phone | (281) 426-5551 | | |
| | | | |
| --- | --- | --- | --- |
| Academic Tracks | On-Track, Advanced | Sports Programs | 8 |
| AP or IB Courses | 12 | Sports League | N/A |
| Languages | Spanish | | |
| Calendar | Semester | | |
| First Bell | 8:15 am | | |
| Last Bell | 5:20 pm | | |
| | | | |
| --- | --- | --- | --- |
| Grade 12 Enrollment | 19 | AP / IB Participation | N/A |
| National Merit Semifinalists | 1/5% | IB Diploma 5 Year Average Score | N/A |
| SAT Middle 50% | N/A | | |
| ACT Middle 50% | N/A | | |
| | | | |
| --- | --- | --- | --- |
| Prime Entry Points | 6 | Tuition 9-12 | $2,250 |
| | | Tuition 6-8 | $2,250 |
No event information is available at this time.
Chinquapin Preparatory School in Detail
Founded in 1969 by Bob and Maxine Moore, Chinquapin Preparatory School is an independent college preparatory school serving disadvantaged youth, particularly minorities, in grades 6-12.
Bob Moore, former head of the English Department at St. John's School, wanted to "provide incentive for students who have high potential, but limited opportunities." The school's motto, "Quid pro Quo" (Something for Something), is reflected in the way students give time and effort to take care of the school in return for their education.
In 2010, the school added "preparatory" to its name, and in 2013, Laura Henry became the school's first female director. Since the addition of a female dormitory in 2017, both male and female students could board on campus.
Chinquapin Prep has no religious affiliation, but the school is open to religion. The teachers are allowed to share their cultural holiday traditions, such as hanging Christmas decorations around the school in December.
Chinquapin's 55-acre college-like campus is located 25 miles east of downtown Houston, just north of I-10, in Highlands, TX. The campus is located next to the Highlands Reservoir and surrounded by homes and fields.
The school boasts 24 buildings, including a 13,000-volume library, a kitchen, a gym with weight rooms and locker rooms, music and art studios, separate dormitories for males and females, and residences for up to 22 adult faculty and staff members.
The campus also includes outdoor fields for football and baseball. The campus also features a number of beautiful trees, and each time a teacher reaches 20 years of education there, the school plants a chinquapin tree in his or her honor.
The application process at Chinquapin requires:
An online or paper application with essay questions
Copies of report cards (last year's complete report card and this year's most recent)
Copies of most recent STAAR testing (PSAT/SAT for grades 10 and ab0ve). Other standardized testing is acceptable if applying from a private school.
Two teacher recommendation forms
A copy of the family's most recent Form 1040 tax return
All applicants are also required to take an admissions test on campus; Chinquapin administers the Stanford 10 (math and reading) in addition to a short writing prompt and offers three test dates throughout the year. All application documents must be submitted prior to the testing date. There are limited spaces available at each testing.
All applicants are also required to interview. This may be an evening interview scheduled through admissions or it may be a shadow day where a prospective student spends the day on campus.
Middle and Upper school applicants may also be invited to a Summer Session held in the first week of June as a "trial run." During this time, Chinquapin assesses the academic capabilities of applicants and gets to know them as individuals.
The application process is free of charge. Families pay a minimal amount of tuition, and if they cannot pay, the school offers work-study options. Chinquapin is highly selective and does not value legacy highly. Sixth grade is the prime entry point; approximately 44% of middle school applicants are accepted, while about 15% of high school applicants are accepted.
Chinquapin encourages students to visit their campus as part of the application process. The school hosts three Open Houses during the year as opportunities to see the campus, meet staff, and speak to current students and parents.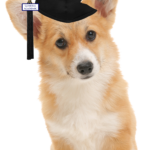 General Academic has more than 16 years of experience helping thousands of students prepare for the ISEE. Inquire about private tutoring or register for ISEE prep courses starting December 21st at our Rice Village Study Lounge.
Chinquapin is a college preparatory school that offers On-Track and Advanced programs of study with the goal of teaching students to "reason carefully and logically, think creatively and sensitively, and…communicate precisely and articulately." Along with core classes, students must take two half-credit courses in fine arts. AP courses offered include Spanish, English and Statistics, and students can start taking these in 11th grade.
A notable unique feature of Chinquapin's curriculum is that acceptance into a 4-year university is required for graduation.
No specific accommodations are offered for students with special needs. However, the school offers small class sizes and a family atmosphere, in that the teachers also live on campus and invite students over for meals or social events at least once per month. Juniors and seniors can also participate in the mentorship program, in which the student communicates and spends time with a mentor of the same gender and who works in the student's career field of interest.
Chinquapin Prep offers Spanish from the ninth grade onward, and the Spanish curriculum includes an AP class. The school is also experimenting with online programs in French and Mandarin.
Students must complete two half-credit courses in the fine arts. Course options include Piano, Guitar Ensemble, Studio Art, Journalism and Drama. Other fine arts electives for juniors and seniors vary yearly. Recent offerings include Creative Media, Ceramics, Media Literacy, Technology and Engineering, and a Photography class which used the school's darkroom. Chinquapin also offers overarching arts programs like Creativity Week and Junk Art.
Students may bring personal computers to school for academic use, provided the computers are used in accordance with faculty instructions. Chinquapin offers on-campus Internet with content filters. For juniors and seniors without personal computers, student equipment checkout is allowed; through this program, students can borrow laptop computers for home use as well as academic use. Chinquapin also provides up to 20 netbook computers to girls in need under the Girls Netbook Loan Policy. Students must apply to be eligible to receive netbooks.
Chinquapin's academic facilities include two computer classrooms, and teachers can also check out computers for their classes. Students learn to use popular computer programs such as PowerPoint, iMovie, and Garage Band.
For parents' convenience, Chinquapin provides recommendations about which laptops, tablets, or smartphones to purchase in various price ranges.
Chinquapin emphasizes "ethical behavior, self-discipline, responsibility for one's actions, and a caring attitude." A student participates in six core classes in addition to physical education, electives, and chores. The students' chores are based on the school's motto "Quid pro Quo" in that they are giving back to the school by maintaining the campus, cleaning, serving food, and taking care of the grounds and plants. Chinquapin employs only one full-time groundskeeper and no janitors. For community service beyond on-campus chores, students can volunteer at a children's triathlon or even live with a host family in a foreign country and participate in service there.
Special events hosted by the school include Creativity Week, a Cupcake Bakeoff, a Homecoming event with volleyball and soccer games, and a Bocce Ball Tournament. Fundraisers for the school include an annual Sporting Clays Shoot, the Chinquapinopoly Gala (based on the game Monopoly), and pro golfer Rory McIlroy's 6 Bags Project.
During the year, students may participate in unique co-curricular activities. For instance, current Chinquapin students are building a self-sustainable classroom.
During the summer, students benefit from free opportunities, such as Rice University's business and film programs and even study abroad programs.
The school fields competitive teams at the middle and high school level across eight sports: baseball, basketball, bowling, cross-country, golf, soccer, track, and volleyball. Most sports offer both varsity and junior varsity teams. Chinquapin Prep is a member of the Texas Association of Private and Parochial Schools.
Parents can join the Chinquapin Association of Parents and Students (CAPS) to stay involved with students, plan school activities, volunteer, and offer ideas. CAPS Members pay $5 per family each year and meet once a month on Saturday mornings at the school. Annual events include two school cleanup days, a Christmas dinner, a teacher appreciation dinner, a cultural festival held at the school's annual Visitor's Day, an end of the year party for seniors, and fundraisers like raffles and breakfast taco sales.
Q&A With the Chinquapin Preparatory School
Ask your questions about the Chinquapin Preparatory School here.
[dwqa-list-questions category="chinquapin-preparatory-school"]